Suicide Swag Bag Kits-for $100 you get 15 bags filled with educational material to recognize the signs & symptoms of failing mental health and when to react. Free support groups referrals, 1 free t-shirt, and 2 -11oz  coffee mugs
Mental Health Retreat for the day at Fort. Desoto with a suggested donation 
Mental Health Retreat with an overnight stay at Rainbow River
Walk & Talk Events at area beaches and parks
Paddle Board Races
Yearly Sporting event held for First Responders and volunteers in Corporate Sportsfest held in April -with mental health education and with Suicide Swag Bag.
Sunset Cruises fundraiser for mental health.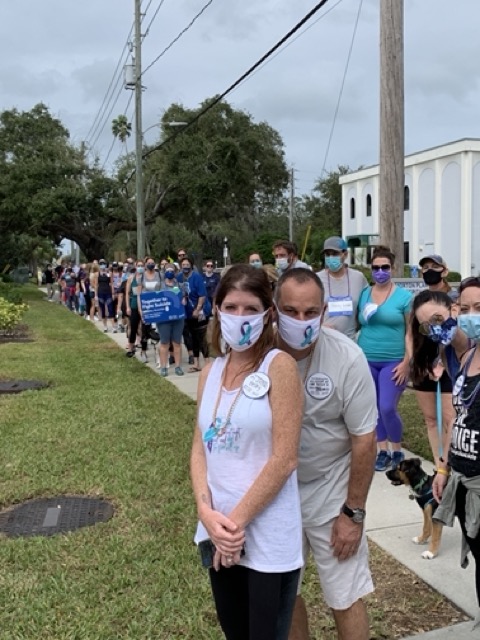 Prevention Walk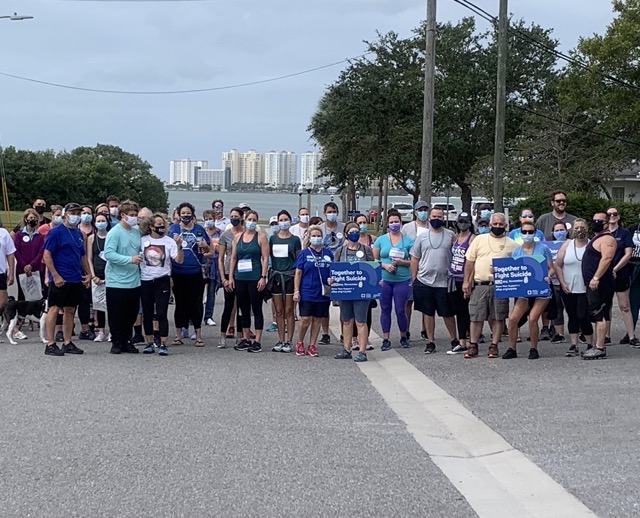 Prevention Walk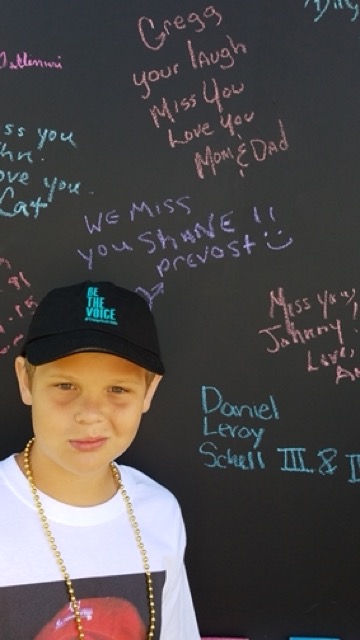 Justin at Walk out of Darkness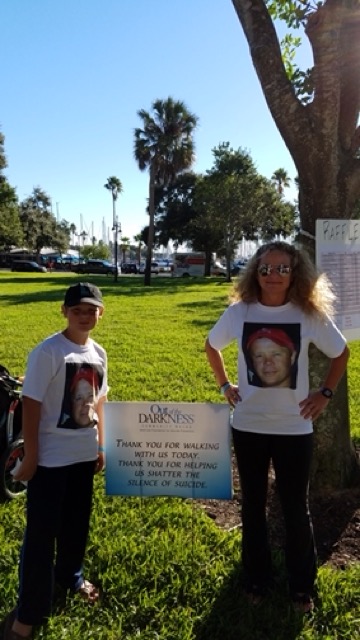 Nan & Justin at Walk out of Darkness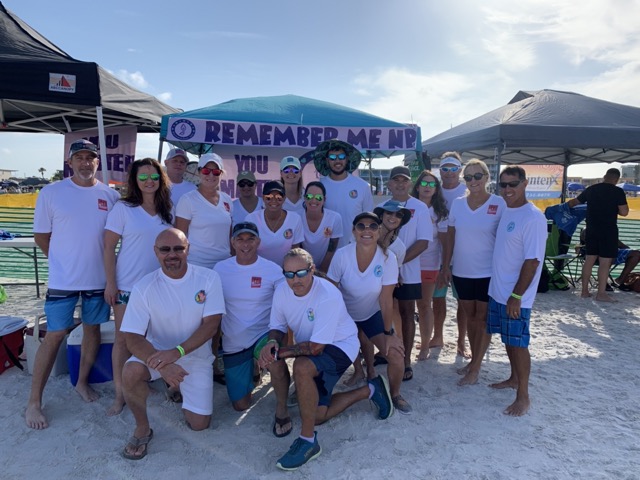 Remember Me Volunteers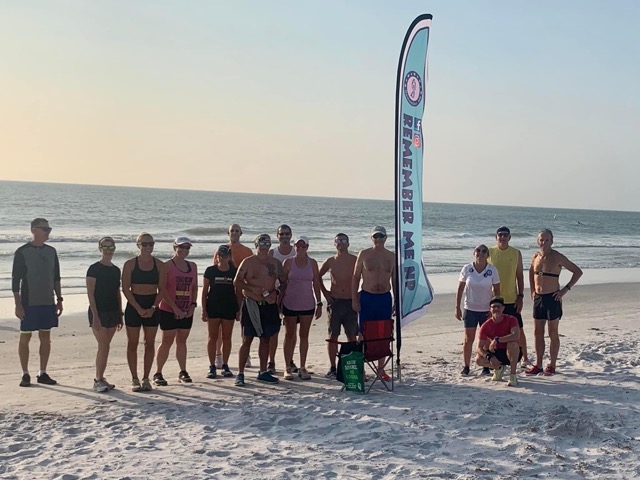 Remember Me with Clever on Beach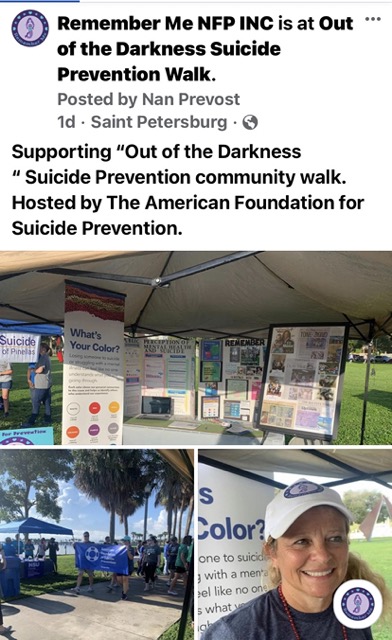 Outh of Darkness with Remember Me NFP